APPRECIATION: School's Drama Program has Grown, Matured with the Students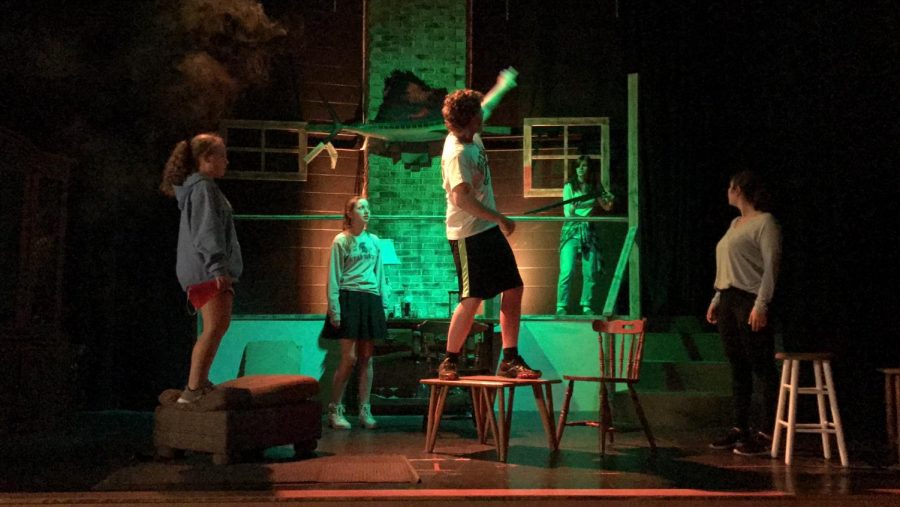 APPRECIATION/NEWSROOM – Theatre has been a crucial part to many of the Stanwich community for quite some time.
Over the past three years, with the help of directors Mr. Bruce Mandia and Mr. Morgan Murphy, Stanwich School has put on three productions: The Glass Menagerie, A Doll's House, and most recently The Foreigner.
Most agree that Stanwich's productions have improved in quality every academic year.  Both directors give a very professional feel to the world of theatre to assure that each actor gets the best experience and growth possible.
Co-director and Head of Crew, Mr. Morgan Murphy stated, "We have developed a very strong core program that would stand up anywhere.  I think we should be proud that we've done this with heart, energy, and talent. I am so proud to work with such talent.  The talent in our program could easily work with the many professional projects and programs I've been involved with."
Being a part of the productions at Stanwich help those involved improve as people too.  Mr. Murphy stated, "Theatre and performing arts, all arts, embrace an in-depth study of human behavior.  That exploration is critical to our lives.  To me, it is more important than any other study. It is how we know why we do things.  It doesn't do our world much good if we can accomplish many things, but we don't know why."
As the Stanwich drama program has grown over the years in both a more professional and successful matter, actors have grown too.  Directors teach its actors to channel the inner feelings of the character you are playing to the point where the character has no idea it is on stage nor that its lines were ever written in a play.
Stanwich actors have the big responsibility of balancing their school work, with the production, as well as any other activities that they are involved with.  For some, theatre is seen as a fun break from the stress of school and a way to put yourself in someone else's shoes.  Theatre is a type of art that allows for progression through the physical project and along the journey to make that project.
As the actors are the ones onstage, there is a lot of backstage work that can sometimes go unseen.  The productions would also not be possible without the stage manager, Katie Knepper, who in an interview said, "I've learned a lot about the sound and the lighting and I help make sets.  I think it's good because being a stage manager is a lot of work, but it helps keep me organized. That has also benefited me in school because keeping me organized, keeps my school work organized.  I also got into college for theatre which wouldn't have happened if I didn't continue the theatre program here." Stanwich's theatre productions help all who are involved to make the future brighter for them.
With progression, comes achievements as The Stanwich School Theatre Company has changed the way our community looks at the theatre program and it allows for students involved to be seen in a different sense.  This progression would not be possible without the endless hours of hard work actors, crew members, and directors put into each production, making it the best it can be.
Although The Stanwich School Theatre Company is coming to an end, the lessons learned along the way and the tremendous progress made is undeniable and unforgettable thanks to all those involved.
Story by David-Jared Matthews, Reporter
Edited by Ted Frascella, Editor in Chief
If viewing this story in email, please click on the headline above for any graphics/videos/pictures.  The views of the writer do not necessarily represent those of The Stanwich Post.