OPINION – 'Sat' for a Standardized Test? You Better be Better than Average!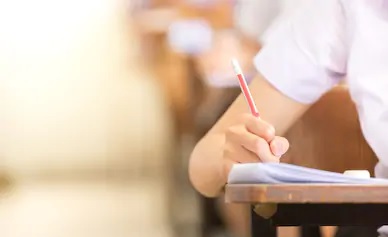 OPINION – We all know school is stressful- it's the watch-word of the time- and in the increasingly competitive landscape of college applications, junior year of high school is particularly – well- stressful.
During junior year students are expected to take some of the toughest classes that they will ever take in high school, and on top of this take a standardized test, the SAT or the ACT.  The SAT was first implemented in the year 1926, and later on in 1959 the ACT was created as an alternative.  Both tests are considered quite hard, and each come with their own individual set of drawbacks and advantages.
A little known fact however, is that despite the increasing pressure on students to do well on these tests, the average SAT score currently sits at roughly 1050 to 1060 and the average ACT score is a 20.8.  These numbers are not nearly up to the standards of the majority of schools that require them, and yet they are the average.  In recent years, the average SAT score has even begun somewhat of a downward plunge, and the average ACT score has stagnated.  This is a huge problem for many students today, and as colleges begin to accept only better and better scores it becomes even more of an issue.  School placement becomes the bastion of a select-few because of the nature of a test and not the nature of the scholar.
Even more of an issue is that it has been repeatedly found that scores of both tests increase with retesting, which means students can sometimes devote months and countless hours to studying for the tests, when they need to be focusing more on their more difficult classes.  This becomes a vicious cycle for many people, and is only now beginning to be fixed with test-optional schools.  These schools are continuing to grow in number, and according to the New York Times 46% of "top tier" liberal arts schools are test-optional.  Despite the ACT and SAT being considered institutions of college applications for the last almost 75 years, this new trend is growing so rapidly because of the appeal to students.  To put it simply, some students are far better at test taking than others, and putting a huge emphasis on one test almost over a student's grades means that certain students will inevitably do better.
With all of this in mind, whatever your view on standardized testing, the landscape of education as it is known today is continuously changing, and every change is monumental to the students involved in these academic processes.  Because of this, the ACT and SAT are and will for a long time continue to be highly discussed and debated topics for as long as they exist.
Story by Hamish Dubitsky, reporter
Edited by Ted Frascella, Editor-in-Chief
If viewing this story in email, please click on the headline above for any graphics/videos/pictures.