Stanwich Senior Gets Early Acceptance to Mt. Holyoke, MA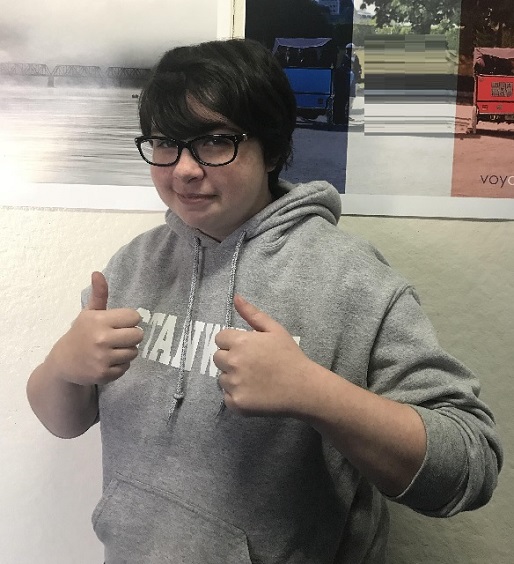 Hang on for a minute...we're trying to find some more stories you might like.
SENIOR HOUSE – Annie Bharucha, a Stanwich Senior, received her Early Decision II offer from Mount Holyoke College on December 18th, making her the first Senior at Stanwich this year who was accepted to their Early Decision school.  
Early Decision (ED) is a common policy used in the college admission process, by which students may indicate that the school they apply to ED is their first choice.  However, Early Decision is a binding application; if the college accepts you, you must attend.  Early Decision II is the same as Early Decision I, but the deadline is just later in the year. 
Attracted by the Art History and English programs at Mount Holyoke, Annie decided to dedicate herself to this school and chose to apply Early Decision II.
"The offer came directly in my e-mail, and the way it was phrased made me confused, and finally, I confirmed that I was accepted."  
Annie explained how she felt when she received the offer.
"I am very happy.  I'm really excited to go there and I'm happy that I don't have to worry about my college application anymore."  
However, Annie proceeded to explain that she does still have a little pressure coming up.
"I do realize that Early Decision means that you have to go to that school if accepted.  So, because I had to withdraw my applications from the other colleges I was applying to, in a way, my acceptance to Mount Holyoke means I have to focus on my grades now more than ever.  If my grades drop, and Mount Holyoke drops me, I won't have a college to go to."
College applications are a stressful process, and The Post congratulates those who make it and succeed in their high school career.  We hope the rest of the Senior class also receives offers from their dream schools in the next couple of months.  
Story by Shanshan Chen, Reporter
Edited by Maeve Sebold, Editor in Chief
If viewing this story in email, please click on the headline above for any graphics/videos/pictures.