Ms. Iversen Is a Wonderful 'Addition' to Upper School Math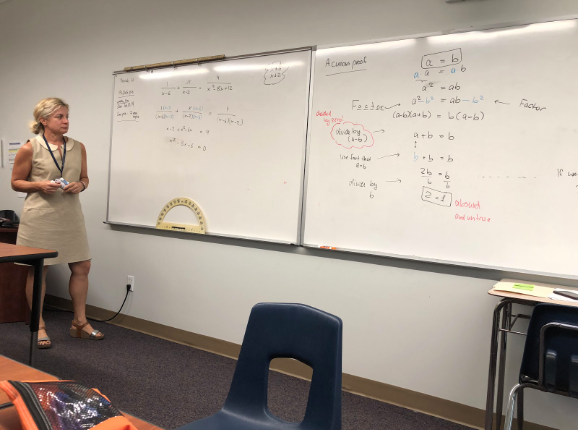 Hang on for a minute...we're trying to find some more stories you might like.
STANWICH SCHOOL – Upper School Math has a new teacher, one who came here because she's open to change.  You might say, she's enjoys variables.
Ms. Annette Iversen (Senior House Math Teacher) is an instructor who was born in Germany and went to many European schools.
Prior to Stanwich, Ms. Iversen taught at the Whitby School here in Greenwich. Whitby is currently an International Baccalaureate (IB) school.  IB is a program used in international schools and in some schools in the U.S., and was a program Stanwich had approval for prior to the GCDS transition.
"Stanwich came across my path," she told The Stanwich Post.  "I felt at home instantly on my first visit.  Stanwich is an extremely friendly work environment, something I value a lot."
Even with no experience here prior to the GCDS news, Ms. Iversen had views on the change.  She explained in an email interview that she knew Stanwich was going through a transition year from one school to another, with many other changes to come.
"Now that I've come to know its culture, and how nice people here are, I wish I had one extra year as is. However, change is not all bad: change also means opportunity. I am honored to be here for the last year of Stanwich and will help make it the best." 
Ms. Iversen looks forward to this year even with its uncertainties, or, as a math teacher would say, without many constants.
Story by Nichole Roldan, Reporter
Edited by Ted Frascella, Editor in Chief
If viewing this story in email, please click on the headline above for any graphics/videos/pictures.