Apples Need More Juice: iPhone Battery Drama Exhausts Customers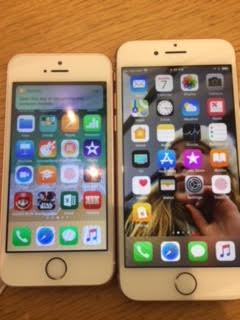 Hang on for a minute...we're trying to find some more stories you might like.
NEWSROOM – It recently became public knowledge that Apple  purposely slowed older iPhones, including  their batteries.
When your iPhone won't hold a charge, you typically get a replacement phone of the same model.  Now, instead of getting a replacement, most will seek the option of Apple's latest product, the iPhone X.  When buying a new phone, customers will seek a newer device because they are now afraid that Apple will slow down the older version.
Apple apologized in late December for slowing down older iPhones.  In response to outrage and criticism, they have also lowered the price of a new battery replacement from $79 to $29 for anyone with an iPhone 6 or other effected model (Apple, Inc).
In the past, the smartphone and tech giant covered up the fact that they've slowed down older phones by claiming that it prevented older iPhones from suddenly shutting down.  Many customers were upset with Apple for purposely damaging their devices without giving warning of their intentions.  Apple received many lawsuits in response to their actions.
However, Apple also released new updates which are going to be put in place to let users see the condition of their battery and the health of the phone.  This includes the upcoming iOS 11.2.5, which has many positive effects for the iPhone battery.  According to Forbes, the update will include longer launch times for apps, backlight dimming, ability for a lower speaker volume setting, and there is even the utmost possibility that they will take away the camera's flash ability.
If your iPhone's battery is dead, a replacement battery with the future updates is now a reliable option, rather than buying the latest and most expensive versions.
Story by David-Jared Matthews, Reporter
Edited by Maeve Sebold, Editor-in-Chief
If viewing this story in email, please click on the headline above for any graphics/videos/pictures.