"Flag" Football: Player Protests Dominate NFL Headlines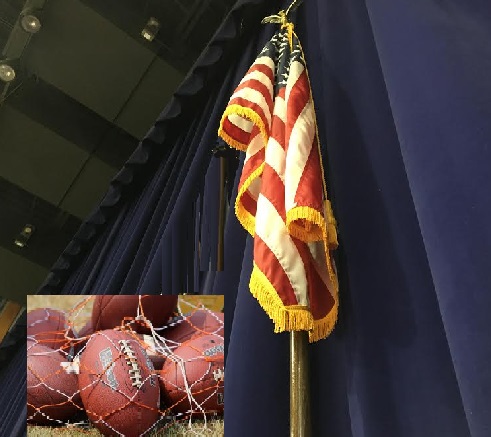 Hang on for a minute...we're trying to find some more stories you might like.
NEWSROOM – Recently NFL players have been taking a knee or sitting in protest of the national anthem.  The motivations have become muddled, as President Donald Trump made waves through his comments on the original protests, which were designed to call attention to police racial misconduct.
The first NFL player to take a knee was then-49ers quarterback Colin Kaepernick in 2016.  Mr. Kaepernick went unnoticed the first two times he sat, but quickly made national headlines after he did it the third time.  Soon, teammates and other players in the league began to kneel as well for the same cause: perceived or real police violence against people of color.
Just as the NFL and its fans were getting used to seeing the same players players take a knee, President Trump criticized the players who were taking a knee and and said they should be released.  This led to an uproar from all NFL teams early in the season.
Thomas Vaccari, freshman, understands and supports the rationale behind the protests, but he believes it can be expressed in a different manner.
"I think there is a better way to protest, but I like the reason why they are protesting.  It is wrong to kneel because the national anthem stands for so much more."
In recent days, owners and NFL commissioner Roger Goodell have issued statements saying players do need to stand, which is a regulation in the NFL rulebook.  As employees of the NFL, players are bound by these regulation.  It remains to be seen how this will play out as the mid-third of the season arrives.
Story by Ben Mihailovich, Reporter
Edited by Maeve Sebold, Editor in Chief
If viewing this story in email, please click on the headline above for any graphics/videos/pictures.