HALLOWEEN REVIEW – Black Mirror Reflects on Thrills & Horrors of Technology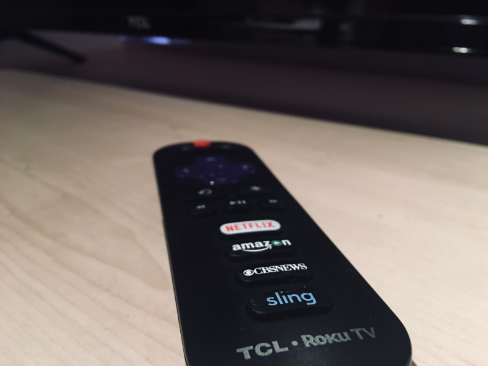 Hang on for a minute...we're trying to find some more stories you might like.
NEWSROOM-  With Halloween night upon us, dive into a series that will make you feel uneasy at times, but leave you wanting more.
Black Mirror is a series made up of suspenseful and eerie accounts that delve into themes of techno-paranoia, or fears regarding the use of modern and advanced technology.
Many of these episodes are for high school aged kids and up, so younger viewers/parents should exercise good judgment in what is viewed.
Still, many of the lessons in the series aere universal in our new world of tech & communications.
According to David Sims, writer for AV/TV Club, "There's not a single episode of Black Mirror that won't leave you with troubling thoughts and lead to potentially strange dreams if you watch it before bed."
The episodes of the series do not follow a set order in which they should be viewed so the viewer is able to pick and choose which ones they want to see.  If you are looking for something chilling to watch with friends on October 31st, Black Mirror is an excellent choice.  
Season 2 episode 2, "White Bear"  begins with a women Victoria who, in a confused state, walks outside of her house only to notice the residents of the estate are all eerily watching her in silence, recording her every move on their cell-phones.
With little time for the viewer to figure out what is going on, a man wearing a mask comes out of a van in front of Victoria and points a gun at her.  As the episode continues, the viewer soon realizes that Victoria is being hunted.
In the end, viewers realize Victoria is being,
"punished, she's subjected to the repeated physical and psychological torture of Whitebear Justice Park, an enclosed space where the public can observe and record her daily suffering" said reviewer Ryan Lambie in his review of White Bear  on denofgeek.com.
If you would like to know the crime Victoria committed, and have spine-chilling viewing experiences, I suggest you tune into the Black Mirror series, beginning with season 2 episode 2 "White Bear".  Happy Halloween!
Story by Carylin Rivera, Reporter
Edited by Ted Frascella, Editor in Chief
If viewing this story in email, please click on the headline above for any graphics/videos/pictures.