EXTRA! EXTRA! TSP's Commemorative & Final Issue [rev. July, 2019]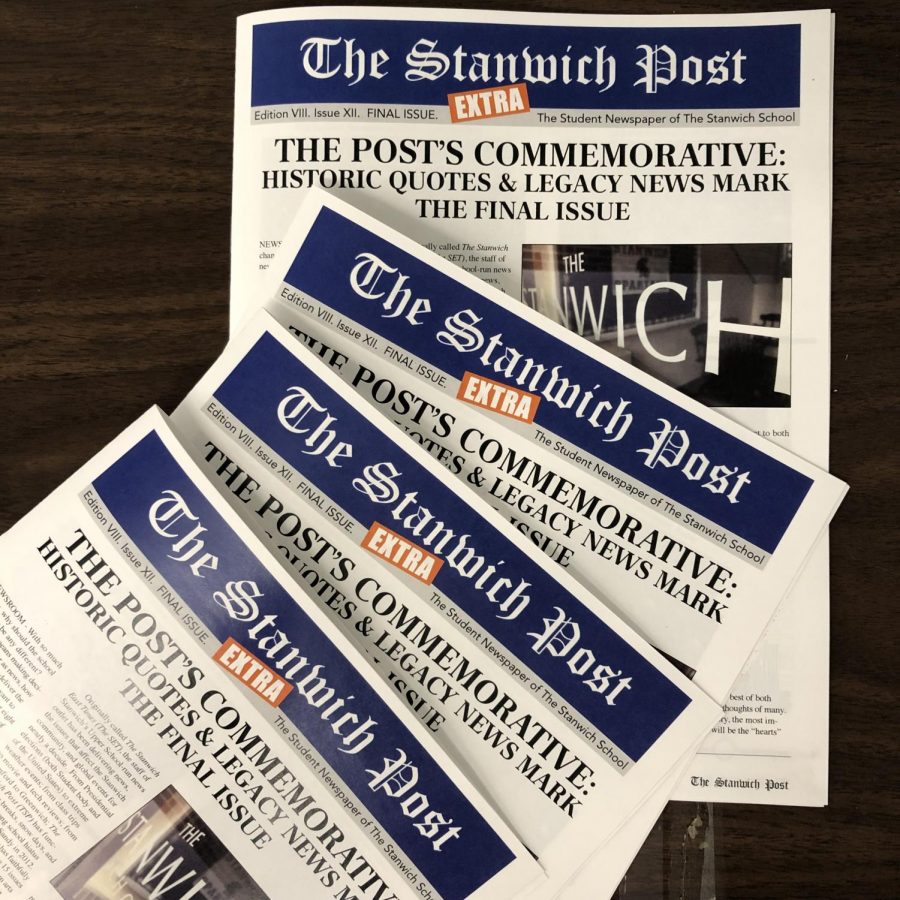 NEWSROOM – Issuu has posted the commemorative.Click here for the final issue of The Stanwich Post.
From the issue: "The Post staff wanted to tell the tale of Stanwich through quotes by contacting community members past and present.  All quotes in this issue, particularly on the timeline pages, are original quotes from the speakers to whom they are attributed.  No quotes were re-used from past issues."
Featured in the 8-page issue are school founder Ms. Pat Young, Mr. Paul Geise, current Headmasters. faculty, and students of Stanwich and GCDS, former and current division Heads, Trustees, former students including alumni and, of course, current Lower School and Upper School students who will be making the transition to GCDS.
UPDATE: this website will remain active through the new academic year, though without any new posts.  The GCDS newspaper plans are in progress, a journalism course will be offered as an elective in high school, and details will be released in the fall.
If the link above doesn't work, please cut and paste this: https://issuu.com/ldianis/docs/postprintfinal