Syria Poses Dilemma for American Presidents; Trump Orders Withdrawal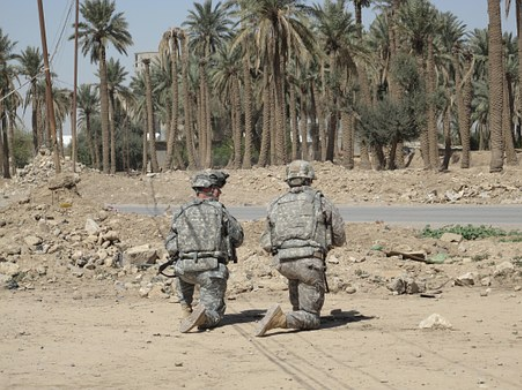 NEWSROOM- As of late December, 2018, President Donald Trump has given the United States military four months to withdraw 2,000 troops from Syria.  In the latest report at publication of this article, the U.S. will leave 400 troops in place in that war-torn nation.
The war in Syria began as a peaceful protest back in March of 2011 as part of the Arab Spring Uprising.  The issue was brought up to Bashar Al-Assad, President of Syria for democratic reforms but he and the syrian government responded with violence.  Protestors teamed up against the opposing soldiers to form the Free Syrian Army. By 2012, the protest became a full-on civil war.
It would be two years until Barack Obama would send 2,000 troops into Syria.  The United States wanted to punish Assad and their government for using chemical weapons on civilians.
By the end of 2018, Trump withdrew our troops because our troops accomplish their mission in Syria by defeating the Islamic State.  The international community got the United Nations to form a diplomatic solution. The U.N.'s Security Council ordered President Assad to destroy all of Syria's chemical weapons and sign the Chemical Weapons Convention.  This prevents countries to produce and use chemical weapons.
According to the New York Times, Donald Trump feels that he has not received credit for his decision,  
"If anybody but Donald Trump did what I did in Syria, which was an ISIS loaded mess when I became President, they would be a national hero", said Trump.
"ISIS is mostly gone, we're slowly sending our troops back home to be with their families, while at the same time fighting ISIS remnants."
Story by Nichole Roldan, Reporter
Edited by Ted Frascella, Editor in Chief
If viewing this story in email, please click on the headline above for any graphics/videos/pictures.